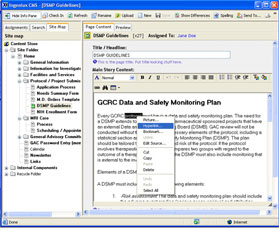 Webmasters who constantly strive to increase search engine rankings are always mindful of the amount and quality of
back links
to their site. The time consuming process of building reliable, do-follow links from reputable locations has prompted many website entrepreneurs to change their current methodologies on unrestricted link building and seek more cost effective and better SEO techniques that will dramatically increase long term profitability. It is true of course, that search engines are not entirely clear or have not made available to the commercial sector their exact strategies with regards to the precise way websites are indexed. Nevertheless, it's important to thoroughly research the primary aspects of search engine optimization as a way to gain a solid understanding and craft customized strategies that may prove to be beneficial in the long run. The major search engines have recently adopted new link building guidelines to judge a certain website's "authority" status or popularity.
The old days of adding hundreds if not thousands of links from all kinds of unknown, low
page rank
, or so-called " bad neighborhoods" is steadily becoming a distant memory. The new and improved SEO technique is primarily executed by preprogrammed spider bots that still have an insatiable appetite for new content, but are much more careful, if not highly selective with regards to the quality of links. One of the most affordable and effective ways to create good links that point back to a website is to engage in online article marketing. Essentially, a website owner uploads content to free article directories with high page rank and includes a signature link in the bio box. A brief description of the writer's identity, brief background along with email address is also allowed.
However, some article directories may have different submission guidelines and include the author's link in the profile page. The signature links of published articles will be detected and counted as good or great quality links, which will raise search engine rankings. It is not uncommon for a good article to generate hundreds or perhaps thousands of views within a span of days. Regular users often visit these directories to checkout specific topics for enrichment or research purposes. There's a very high probability that these individuals will click on the author's signature link for more information.
Webmasters will also scour these enormous article directories on a regular basis to locate fresh and well-written content to add to their own sites. This can potentially drive a massive amount of traffic to an owner's website. These back links are also counted by the spider bots and will greatly contribute to the overall indexing process. Furthermore, site owners can generate even more traffic and earn commissions by creating in links that point to vendors sites, which are normally embedded in the text, submit their website URL to social book marking or networking locations as well as free web directories. Lastly, website owners who regularly post messages in credible forums that allow signature links, and proceed to help other users with issues by posting meaningful comments will also simultaneously increase the number of links pointing to their sites and produce more traffic.